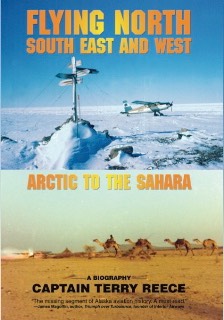 Non Fiction                                                                         

FLYING NORTH SOUTH EAST AND WEST
Arctic to the Sahara
RECIPE FOR ADVENTURE
Logger, smokejumper, doodle bugger, bush pilot, hunting and fishing guide, polar pilot, gold miner, cargo pilot, airline pilot… How much can you cram into one lifetime?  Born into a family of transplanted North Carolinians, a childhood spent roaming the hills of the Pacific Northwest gave one young pilot a taste for adventure – and a first flying lesson that ended in billowing dust, ripped metal, broken Plexiglas, and gasps of surprise from fledgling pilots amazed to find themselves still breathing.
From icy Arctic expeditions to desperate flights out of the desert with machine guns pointed at his gut… From steaming nights in Rangoon to delivering aircraft to Libya under cover… Flying North is filled with humor, danger, and compassion, told from the point of view of taking a look back, sometimes tongue-in-cheek, at the follies of youth that we all can appreciate.
This is more than a great book about aviation, it's also the true story of a young couple in an era now gone; a story interwoven with flying that extends from the North Pole to the heat and heart of Africa.  So climb into the cockpit, fasten your seat belt, and join these two as they head north to Alaska and beyond in the early Sixties.  Enjoy the flight!
AVAILABLE AT AMAZON.COM AND BARNES AND NOBLE AND  ALL FINE BOOK STORES AND ONLINE…JUST SEARCH FOR CAPTAIN TERRY REECE
FICTION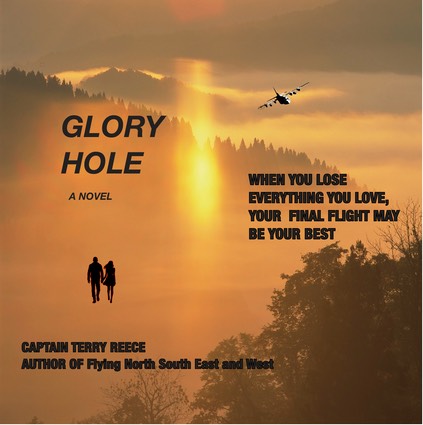 GLORY HOLE---NOW AVAILABLE AT AMAZON.COM
Just when you thought it was safe to fly again.
First Officer Judd Parker has two thousand flight hours of putting up with his airline captain father while learning to fly and three years of fire patrol in the Pacific Northwest. None of this prepared him for a night on the west coast in bad weather when Captain Bruce Martain almost turned the crew and passengers into a smoking hole on Queen Anne Hill in Seattle. Now Judd is going to be the one paying the price for Martain's error.  
Judd's on the edge of a precipice, about to lose his wife and his career as an airline pilot, the job many people die for.  Judd is caught in Martain's web of deceit. Judd's anger and foolishness have left him with the only thing he can salvage out of this life, a job in the African Sahara flying a non-scheduled cargo C-130 in the underbelly of aviation.
He knows he is lucky to have a chance for that job, thanks to Tom Willard. Tom has been more a father to him than his own in many ways, another part of the subterranean stream that runs through his family that Judd doesn't understand; something not quite visible, but one he is convinced exists, the ghosts of things past.
Judd is detemined has to find a way out of North Africa: a way to escape prayers to Mecca echoing off stonewalls, fiery rocket trails seeking his aircraft over the mountains of Ethiopia, and slowly drifting from his own body in dusty hotels rooms to lean against the door and watch what is left of Judd Parker with a hint of disgust.
But the worst is yet to come with death and destruction from the streets of old Athens to the cold waters off the north coast of British Columbia. There, Judd will learn when you lose everything you love, your last flight may be your best.
NEW FICTION************************
NOW ON AMAZON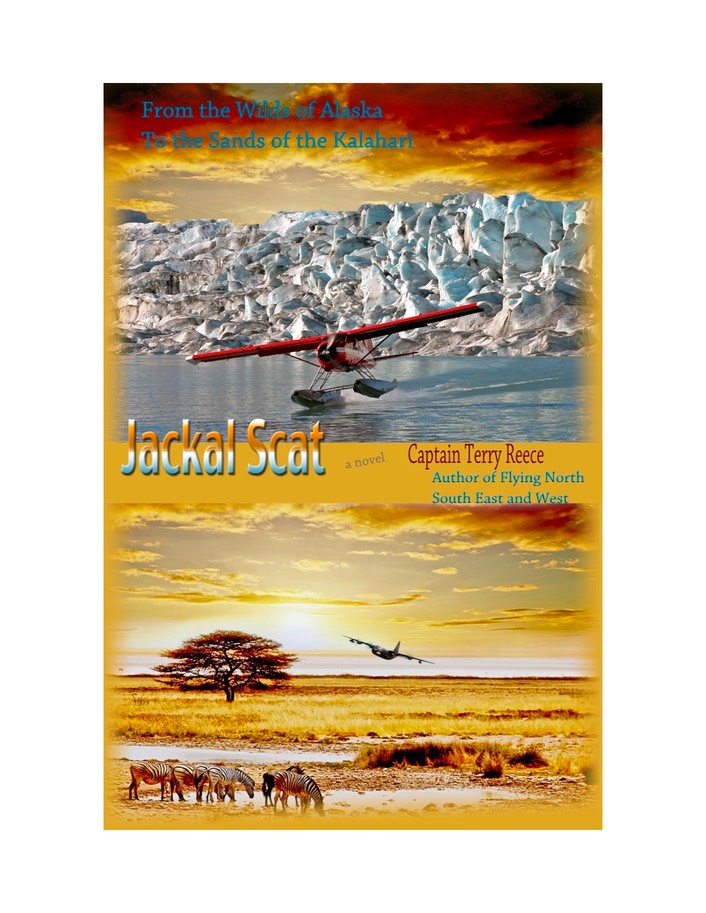 Master Alaskan guide, Rainey Bransom has his life in level flight with summers in the wilds of Alaska and winters in the Kalahari of Africa. He finally has a family with his nephew filling the role of the son he never had. Then there is Carrie, his lover and companion. It just couldn't get any better…But it could get much worse. His days in Southeast Asia are about to catch up with him with a vengeance and bite Rainey so hard that blood will flow from the lonely beaches on the Alaskan Peninsula to the sands of Africa. Someone is going to die…